WHO WE ARE
The People That Make it Work
Joe has worked at MIG for 16 years now, and along with Marcus, came through the Royal Marines Corps and Special Forces before coming on board. He has organised some of MIG's most high profile events to date, most notably for Vodafone, Smart Car and 3 Mobile, and now works as Chief of Operations for the group.
Marcus Di Vincenzo and his wife Janine started MIG Events well over 10 years ago. Marcus, having spent all of his career in the Royal Marine Corps, and latterly within the Special Forces, realised there was a clear cross-over between Event Management and the tactical planning that he had become well accustomed to implementing in the military. This belief, coupled with his reputation within the network that he has gained over the years, has helped the business to grow and establish itself firmly within the industry.
Dave has worked in Event Management for well over 10 years now and has extensive experience within the industry. Initially coming from a London background within high-end event catering and also hospitality contract management, he followed this with sports venue hospitality management in Bath, and has since been working at MIG for over 5 years.
Events & Marketing Supervisor
Nancy started her professional career with MIG having worked at various venues throughout the region, looking after their hospitality and events. Her role with MIG not only consists of assisting with the events, but also in the marketing side of the business.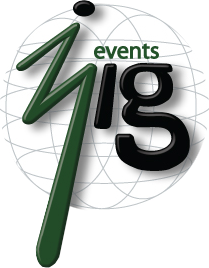 INFO@migevents.co.uk
Call us: 01392 276294