In the last 10 years MIG have planned and managed around 100 weddings, all with different tastes, budgets, wants and needs yet always culminating with the desired results.
The stresses and strains of planning the occasion vs staying relaxed enough on the day itself to actually enjoy it is the age-old problem that all Brides, and the occasional Groom, wrangle with.
Let MIG be the ones to help you banish those worries so you can fully appreciate the day and everything that it should be. On the lead up to the Big Day we'll be with you every step of the way, and on the day itself we'll ensure the food is delicious, the service is impeccable, and that everything else runs as it should.
WEDDINGS
LET US TAKE CARE OF YOUR BIG DAY
We know more about the surface of the moon than about the bottom of our planets ocean.
eDWARDIAN ESTATE
The setting was an Edwardian country estate in Wiltshire, near Marlborough. From the original canvas Big Top tent, which was adorned in bunting, ribbon and flowers; to the classic high tea and Champagne reception; to the the bride arriving by pony and trap - the whole day was vintage personified.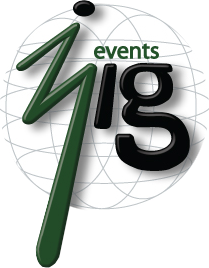 INFO@migevents.co.uk
Call us: 01392 276294
Whatever you're looking to achieve, we have plenty of inspiring ideas THAT WILL SUIT all TYPES OF budgets.
CALL US TO FIND OUT MORE
01392 426947