Trying to get the most out of one's employees is ultimately the Holy Grail for any company or organisation. Being ex-military, we are well versed in this.
Whilst not doubting the potential benefits that are to be had from running these kinds of events, they need to be planned, managed and executed effectively in order for you to reap those rewards down the line.
Let us tailor a bespoke plan by listening to and understanding what your company goals are vs your individual's needs. Through this we can turn your company more from a group of individuals into a team.
TEAM BUILDING
AWAY DAYS AND RETREATS
We know more about the surface of the moon than about the bottom of our planets ocean.
Key Note and inspirational Team Building day
We were approached by 'a firm' who were looking to implement some company-wide changes in the way they operated. We suggested that we could arrange a Key Note and inspirational Team Building day for the management within the business, who would be most affected by the changes. Incorporated during the day was a guided tour of Twickenham by one of England's greatest ever rugby players, Will Greenwood, culminating in a memorable speech within the England Home dressing room.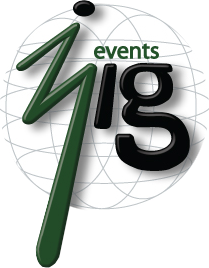 INFO@migevents.co.uk
Call us: 01392 276294
Whatever you're looking to achieve, we have plenty of inspiring ideas THAT WILL SUIT all TYPES OF budgets.
CALL US TO FIND OUT MORE
01392 426947