Be it a one day seminar, or a 3 day conference, your message needs to be clearly delivered. It's how you choose to communicate that message which is the key, allowing both short and long-term success.
We can help you unlock the technical and logistical aspects that are required, alongside understanding the softer needs of your delegates, which are also of the utmost importance.
CONFERENCES
DESIGN, DEVELOP, ORGANISE & DELIVER
We know more about the surface of the moon than about the bottom of our planets ocean.
HSBC CMA EVENT
The Competition and Markets Authority held an enquiry to investigate the supply of current accounts and services in the Retail Banking sector. As part of that investigation, the CMA required a branch site visit and presentation on how HSBC intended to add value to their current and prospective customer accounts. The Head of HSBC UK, along with all other top level Directors, were in attendance.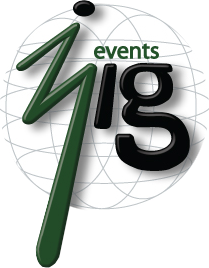 INFO@migevents.co.uk
Call us: 01392 276294
Whatever you're looking to achieve, we have plenty of inspiring ideas THAT WILL SUIT all TYPES OF budgets.
CALL US TO FIND OUT MORE
01392 426947