CATERING
GOOD FOOD. GOOD WINE. GOOD FRIENDS.
GOOD TIMES.
We know more about the surface of the moon than about the bottom of our planets ocean.
Let us help you create a bespoke menu for your event that will not only be delicious, but will go hand in hand with what your event is trying to encapsulate. Be it a carefully balanced selection of delectable canapés; a sumptuous, extravagant 5 course banquet; a party crowd pleasing, mini taster plate menu; a dessert bar crammed full sweat treats and heavenly delights; or a sea-food ice block bar, adorned with fruits de mere and sea weed; we will leave your guests talking about the food for months afterwards.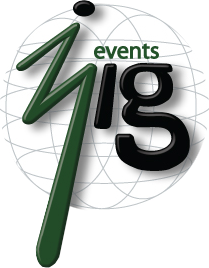 INFO@migevents.co.uk
Call us: 01392 276294
Whatever you're looking to achieve, we have plenty of inspiring ideas THAT WILL SUIT all TYPES OF budgets.
CALL US TO FIND OUT MORE
01392 426947