BRAND & LAUNCH EXPERIENCES
YOUR BRAND IS EVERYTHING TO US
We know more about the surface of the moon than about the bottom of our planets ocean.
SMART CAR DISPLAY TEAM
As part of a PR campaign for Smart Car we arranged publicity stunts at two of London's most iconic landmarks. The first comprised of 50 branded Smart Cars being driven through London via different routes, simultaneously converging on Hyde Park corner. The second stunt was based at Wembley, where over the course of 4 days everyone from the media to industry exec's experienced the Smart Car Display team; 10 Smart Cars, driven by Marines, in a carefully choreographed formation.
We understand that your brand completely embodies your business – it's your corner stone.
We will not only create and deliver an event that will be on brand and on message, but an event that will truly bring your brand to life.
From design to technical, production to delivery, your event will be one to remembered.
HSBC Premier Launch Events
As part of an on-going launch programme we designed an event that truly encapsulated everything within HSBC Premier, reflecting both their services and products accordingly.
10 years on and we are proud to say that we are still working with HSBC on the very same project.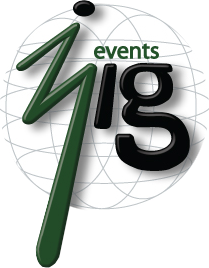 INFO@migevents.co.uk
Call us: 01392 276294
Whatever you're looking to achieve, we have plenty of inspiring ideas THAT WILL SUIT all TYPES OF budgets.
CALL US TO FIND OUT MORE
01392 426947